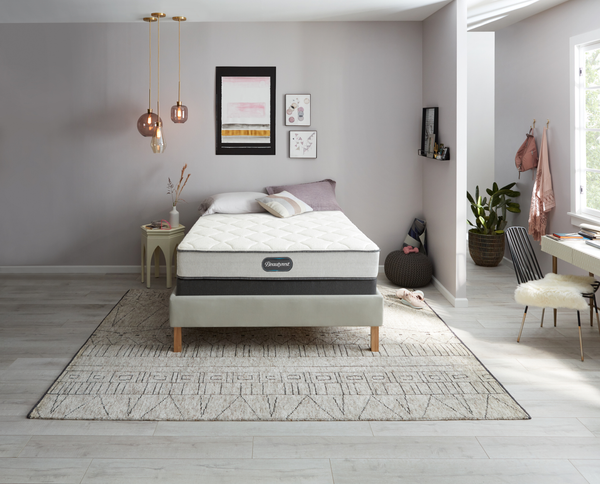 Our Traditional Style Mattress is the embodiment of comfort and elegance. It is created from high-quality materials and boasts a pillow top that offers additional softness and support. The innerspring system incorporated in the mattress ensures excellent motion isolation that minimizes disturbance from a sleeping partner, promoting peaceful sleep.
The foam layers of the mattress are built to provide exceptional pressure relief, while the breathable fabric used allows for efficient air circulation that gives a cool and comfortable sleeping experience. This mattress is ideal for those who prefer a classic, timeless design that complements any bedroom style.
Try the Traditional Style Mattress from Queensway Mattress today and enjoy the ultimate relaxation and rejuvenation.