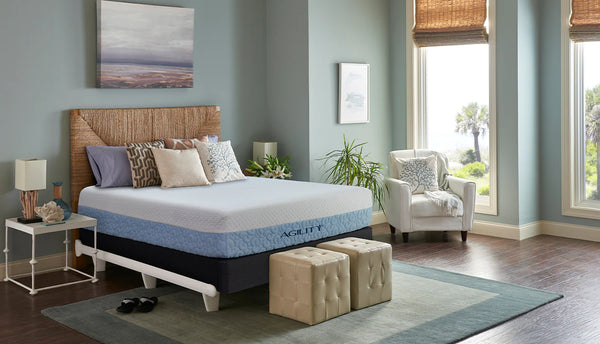 Welcome to Queensway Mattress, where we pride ourselves on providing high-quality bedding solutions. Our Box Springs collection is a must-have for anyone looking for added support and durability for their mattress.
Made from sturdy materials and designed with reinforced corners, our Box Springs give exceptional support for your mattress, ensuring a comfortable and restful night's sleep. They come in a range of sizes to fit your bed perfectly, and their low profile design means they won't take up too much space in your bedroom.
Upgrade your mattress set up today with our Box Springs collection from Queensway Mattress.
Showing 1 - 4 of 4 products