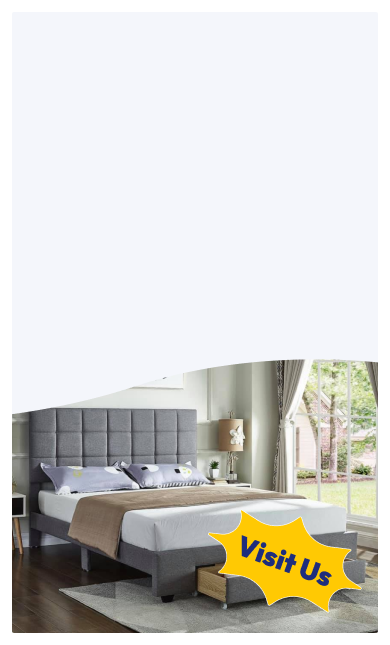 Queensway
Mattresses


in Toronto

Queensway Mattresses in Toronto with the Ultimate Innovation and Total Comfort

Toronto

700 Kipling Ace, Etobicoke

ON M8Z 5G3

3590 Rutherford Rd, Woodbridge

Vaughan

ON L4L 1A6

Lowest Price
Guaranteed

Free GTA
Shipping
Queensway Mattresses Offering Ultimate Comfort
Queensway Mattress Stores in Toronto and Vaughan offer a wide range of high-quality mattresses. What sets Queensway mattresses apart from other brands is their commitment to crafting exceptional mattresses that promote healthy sleep. Through years of research, Queensway has gained a deep understanding of how mattresses impact sleep quality, which informs their design process. This ensures that every mattress they offer is meticulously crafted to provide the life-changing benefits of healthy sleep, allowing you to wake up feeling refreshed, renewed, and ready to take on the day. At Queensway, their focus is on helping people sleep better, which is why they consistently hold themselves to the highest standards of quality and excellence. Their exceptional craftsmanship and dedication to sleep research have made them a trusted name in the mattress industry, offering unparalleled comfort and support for a restful and rejuvenating night's sleep. Experience the extraordinary benefits of a Queensway mattress at their stores in Toronto and Vaughan.
The Queensway mattress is the perfect combination of comfort and support. With its soft, plush top layer and sturdy base, you'll feel like you're sleeping on a cloud while still getting the spinal alignment you need for a good night's rest. Moreover, its hypoallergenic materials ensure that you won't wake up sniffling and sneezing.
Crafted from the highest-quality materials, the Queensway mattress is designed to last for years. Besides, with its affordable price point, you won't have to break the bank to get a good night's sleep.
Order your Queensway mattress today and start sleeping like royalty!
Why It is Important to Have a Good Quality Mattress?