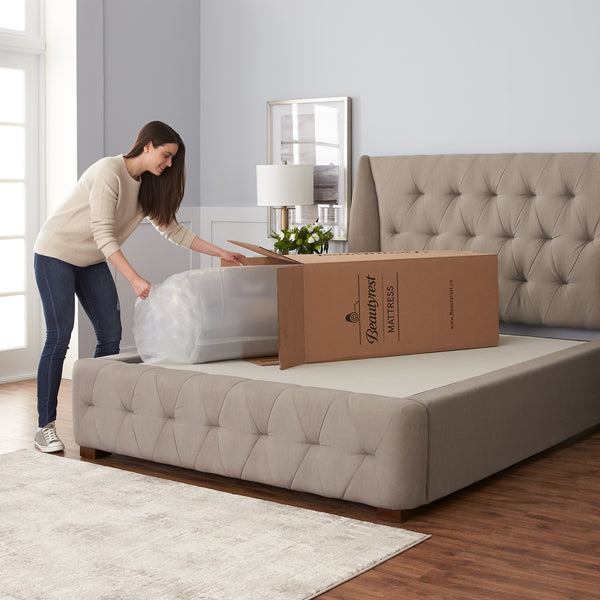 Introducing the Mattress In a Box from Queensway Mattress. This mattress is designed to provide a memorable sleeping experience. It features a unique combination of foam layers that contour to your body, relieving pressure points and reducing motion transfer.
The Mattress In a Box is easy to set up and comes in a compact package, making it convenient to transport and perfect for smaller spaces. Additionally, its breathable fabric cover helps to regulate temperature for a cool and comfortable night's sleep.
Say goodbye to restless nights and hello to restful, rejuvenating sleep with the Mattress In a Box Style Mattress!
Showing 1 - 9 of 9 products