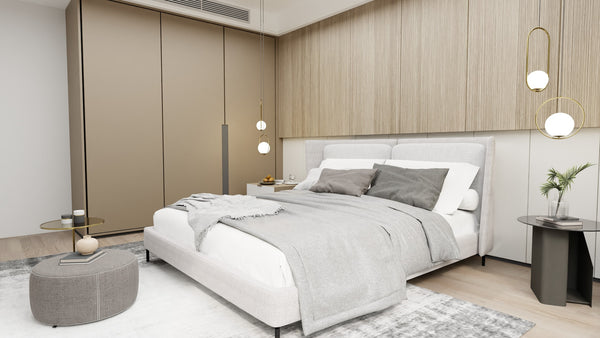 Our King Size mattresses from Queensway Mattress are designed to provide you with the ultimate sleep experience. With a size of 76" x 80", these mattresses offer ample space for individuals who require extra room or couples who want to sleep comfortably together.
Our King Size mattresses are made with high-quality materials, including memory foam, pocketed coils, and cooling gel technology. This combination provides exceptional support, pressure relief, and temperature regulation to help you get a good night's rest.
Experience the comfort and luxury of our King Size mattresses from Queensway Mattress. Shop now and enjoy our unbeatable prices, fast delivery, and exceptional customer service. Invest in your sleep today!