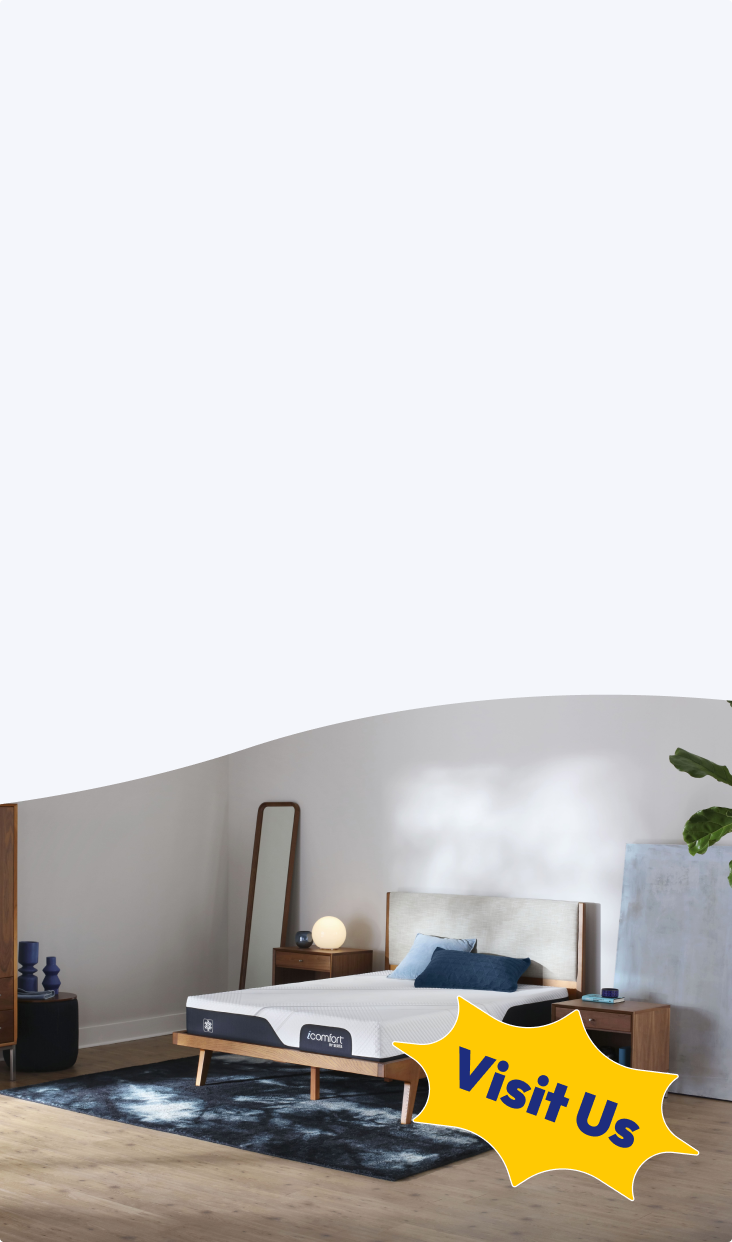 Serta
Mattresses


in Toronto

Comfortable Serta Mattresses in Toronto

Toronto

700 Kipling Ace, Etobicoke

ON M8Z 5G3

3590 Rutherford Rd, Woodbridge

Vaughan

ON L4L 1A6

Affordable Serta Mattresses
in Toronto

Unique Design
and Fast Shipping
Serta Mattresses Offering Ultimate Comfort
Have you done your research on Serta Mattresses and want to get your hands on one? Then, you have come to the right place. Serta mattresses are available at Queensway Mattress Stores in Toronto and Vaughan. According to the Centers for Disease Control and Prevention (CDC), a good night's sleep is as important to our health and happiness as proper diet and exercise. Unfortunately, the CDC reported that 35% of adults get fewer than 7 hours of sleep every night. The lack of sleep significantly increases the risk of obesity, diabetes, stroke and other conditions. While many factors play a role in poor sleep, using a mattress that suits your needs can improve your sleep. The Serta Mattresses in Toronto have been designed for a more comfortable sleep. Their first product, more than 90 years ago, was the Serta Perfect Sleeper mattress. Since then, Serta Mattresses has been a sleep comfort developer. Every decade, the brand has been introducing several breakthroughs, which include the continuous coil innerspring design and the iComfort® Sleep System's gel memory foam technology. This is also the company that introduced the 'Counting Sheep', which is an Advertising Hall of Fame-inducted campaign. Serta has built a name for being the leading manufacturer of mattresses in America and a top manufacturer across the globe. The brand designs every mattress to offer extraordinary comfort. To prove their dedication to quality, high ethical standards, and environmentally responsible manufacturing practices, all their products are backed by a strong 10-year warranty. Serta Mattresses have always been the trailblazer in the niche of mattresses for close to a century. The brand always keeps comfort at the forefront with products that are designed to make you the most comfortable you can be. Serta is a leading supplier of mattresses to hotels, and they have their bedding available for consumers in need of hotel-quality sleep every night. At Queensway Mattress, we make it easy for you to access Serta mattresses in Toronto. Our vast selection spans every price point and mattress type. Our goal is to make it easy for everyone to find the sleep comfort they deserve regardless of their budget. Get in touch with us to find out more.
Made with premium materials and cutting-edge technology, the Serta mattress provides unmatched support and pressure relief to help you sleep soundly through the night. Its unique cooling properties ensure that you wake up feeling refreshed and energized.
The Serta mattress comes in a variety of sizes and styles to suit any bedroom decor, including firm, plush, and hybrid options. Its durable construction and easy-to-clean surface make it a great investment for anyone looking for a long-lasting and low-maintenance sleep solution.
Experience the difference of a Serta mattress today and enjoy the best sleep of your life. Say goodbye to restless nights and hello to sweet dreams with Serta.
Why It is Important to Have a Good Quality Mattress?